Tips for Writing a Successful Term Paper
Term papers are assignments that students are often asked to complete. Usually, these assignments are based on a lot of the material that was covered in class over a particular term, semester, or entire school or college year. Examiners and course instructors then use the completed assignments to assess whether the student has fully understood, learned, researched, and effectively used the activities and materials covered on the course the assignment relates to, and how well they have done this.
When it comes to determining what exactly a term paper entails, this is usually decided by a lecturer or course instructor. Consequently, because the definition can be fairly loose, term paper assignments may require a considerable amount of research and they might or might not involve all of the materials and/or work covered during a term or semester.
How to Write Term Papers – The Different Stages
One of the first steps in writing a term paper is choosing a topic or subject matter to write about. Usually, the topic is decided by a course instructor or the student is given a shortlist of possibilities from which they can choose their own topic.
The next step in the process is searching through articles, books, journals, and/or on the Internet for materials related to the topic.
It is then recommended the student reads the material they find to better understand the topic and to make comprehensive notes while they are reading.
Once they have read a sufficient amount about the topic, and using the notes they have made, the student should be ready to start creating a fairly concrete outline for their paper.
After this, they should be in a position to write a first or initial draft of the body or main part of their term paper.
The next part is writing a suitable conclusion in which the student should summarize what they have found out about the topic from reading about it and researching it.
One of the most difficult parts of writing a term paper is crafting a good introduction section, in which a solid thesis statement needs to be presented.
The very final steps involve reading back over the paper, editing it, and proofreading it.
Selecting a Topic
While, obviously, a lot depends on the course or subject the student is studying, there are many very good topics that can be used as the basis of a term paper. A great many of these are suitable for showing that the material and work covered in class has been understood by the student and how well they have understood it. Subjects like the arts, business, communications, economics, engineering and the sciences all have the potential to provide excellent topic material to write about.
However, it is important to be careful to choose a topic that comprehensively includes the majority of the material the student has been taught. Every term paper plays an important part in the student's academic progress and to the overall grades they obtain. Therefore, it is essential your term paper showcases as much of your knowledge as is possible.
Our features
300 words
Discount System
Vip Services
Free Revisions
(on demand)
Affiliate Program
Free plagiarism report (on demand)
Important Points to Take Into Account
Gather any materials you are likely to need before you begin reading and making notes. Keep the books you need together and put a marker on any pages and/or passages that contain relevant or necessary information. Some writers find that a manual card system works well for them while others use folder systems in their word processing software for storing typed notes. The latter are easy to rework into a paper as you go along or afterwards.
Do not forget that figures and factual information count for more than opinions and ideas. Keep in mind, too, that you will need to properly support facts and figures and that referenced materials will need to be correctly formatted in an appropriate style e.g. in the APA, Chicago, MLA, or Turabian style.
The best type of note-making system is one the writer devises themselves and it will be useful for keeping cuttings and notes in an orderly manner. It is better to have as little fragmentation and confusion as possible. Good organization is invaluable as is the ability to manage one's time effectively.
Another essential requirement is the ability to write in an effective manner so it is important to understand the techniques that pertain to good writing. The three primary techniques for writing persuasively are a) the use of evidence and facts, b) the application of reason and logic and c) an attempt to appeal to the emotions and intelligence of readers. Use these three techniques to build valid and solid points.
Individual points can be developed into paragraphs based on the notes you have taken or by paraphrasing materials from various sources e.g. articles, audio content, books, videos, the Internet, and so on.
It is recommended that term paper writers combine important points with less important ones to add weight to their central thesis or premise. Each individual paragraph should begin with a key point (set out in the first (topic) sentence of the paragraph). The writer will then go on to elaborate on or explain this point and end the paragraph with a less important point in further support of their opening statement.
It is not all that difficult to decide what style of writing to use. In reality, the style should be academic in tone, part formal, and very precise. Try not to get into the practice of using the type of language you would in conversation because this is not appropriate for an important paper like this.
What You Should and Should Not Do
What You Should Do

What You Should Not Do

Make a real effort to collect a large quantity of relevant and important material. Much better to have a sufficient amount to select from than an inadequate amount.
Make sure any notes you make are written in clear, precise, and sensible language. These will make drafting your paper easier later on.
Write a number of drafts with a view to improving each one as you progress.
Be clear about what you are expected to do and what materials you need to demonstrate an understanding of.

It is advisable not to underestimate how powerful distraction can be. There is almost always some other activity that has more appeal than writing essays and term papers.
Try not to be persuaded away from your choice of topic under pressure from peers. A choice of topic is personal and occasionally very subjective. Choose the topic you want yourself.
Do not take shortcuts or believe you will escape with doing little work but still get great results. Writing a term paper is a complex task and the outcome really will reflect the effort that went into creating it.
Frequently Made Mistakes
A common mistake that students often make is writing argumentative essays instead of term papers. The latter are primarily based on material covered over a lengthy study period and on research undertaken by the writer.
A very common error among term paper writers is the temptation to use brand new information/materials instead of material that has been covered or read in class and/or from texts related to the period of study.
Arguments should not really be changed as a written piece develops. It is essential to maintain one opinion or stance throughout and to support this opinion or stance with material covered over the relevant term. There is nothing wrong with setting out two sides of a particular argument, but it is important to not write a detailed debate. You should focus instead on demonstrating your knowledge of the topic and related material.
A mistake that is often seen is writing that is done in a hurry and/or without adequate preparation. Every piece of material should be thoroughly researched, making clear and concise notes as you go along. As you create individual paragraphs it should be clear that you have prepared well in a sure and steady manner. Signs of hesitancy can also weaken a paper, even one that has been carefully researched. Decide on your stance and maintain this position throughout.
Poor structure and/or the absence of a central thesis or premise are flaws that often weaken a student's otherwise hard work. Creating a plan or an outline early on is vital if a term paper is to be successful. The random creation of arguments or listing of facts, and source information that is presented in an illogical and disorganized sequence will not succeed in persuading an instructor or examiner that you fully understand the material covered during a term or that you are knowledgeable about the topic of your paper.
The use of irrelevant or inappropriate vocabulary, a demonstration of below-par language skills, an inappropriate tone, and mistakes in structure, syntax, punctuation, and grammar can be indicative of poor learning ability. Term papers need to show that the writer is adequately equipped to face life and that they are able to research, present ideas and concepts in clear and concise language, and communicate effectively.
Steps to Gain the Term Paper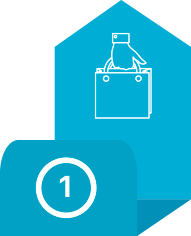 Fill out
the order form.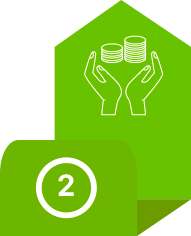 Make a payment
in a suitable way.
Communicate
with writer.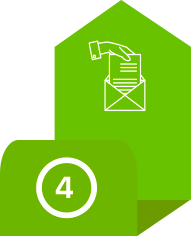 Get your term
paper completed.
Read more here: Term Paper Online Research Paper Custom Written Essay