10 Great Rules for Creating a Perfect Presentation Poster
While looking for a perfect poster presentation template might be an endless game you can never win, PrimeEssay.org would like to offer our professional advice on the matter most students know as a presentation poster. In order to maximize the results that can be achieved with the help of this simple instrument, we have compiled a list of rules to help you succeed.
List of Rules to Help You Succeed
Rule #1: Define the Purpose
Depending on the academic level, subjects or discipline along with the nature of research itself, the function of a poster may vary from simple presentation of the results in order to receive the peer review up to the search for funding. A lot of scholar collaboration begun during such small conferences, so that might be your plan as well. No matter what you aim is, as long as you plan your presentation respectively, you are most likely going to succeed.
Rule #2: Learn to Sell Your Work in 10 Seconds
Also known as pitching, the art of quick conviction is something that you definitely need to master. This rule is applicable both to your poster and presentation itself, meaning that is the person if interested enough, they will be able to devote more than 5 minutes of their time to listen to yours. So if you grab their attention quickly enough, you may well end up not only with a bunch of listeners, but also successfully present your poster.
One of the ways to grab anyone's attention is by asking a controversial question to make people think.
Rule #3: Make Your Title Catchy
The first thing all the conference attendees are going to see is the title of your poster. So in order to lure them closer and engage them in further reading, you need to make the title interesting, intriguing and even controversial. It should resemble the newspaper headline - being sharp, short and fascinating
Rule #4: Never Brag About Being Accepted
We now that many students believe that the fact they have been chosen to present their poster and were so proud of it. The sad truth is there is very little to be proud of. Many conference organizers tend to make poster presentation sections in order to get more people involved, meaning they will have to pay to present their poster.
Rule #5: Learn From What You Know
A lot of requirements applied to the academic writing can be applied to the poster presentation as well. These, but not limited to:
the depth of content should match the expected level of expertise required by your academic degree;
maintain the structure, take care of the language you use in your texts;
reference all the ideas you have found in the books and included in your poster.
Rule #6: Address the Difference
While on many occasion presentation poster seems to be quite similar to academic writing, it is different in other ways. For example, the poster is supposed to have empty spaces and have up to 25% percent of the surface covered with image, graphs, charts and other visual data. You also get a chance to engage in the conversation to use the questions that might be answered during the presentation. Let yourself be less formal with the language you use and all the technical jargon. Very often conferences are open to the public and non-experts in the industry.
Rule #7 Layout Matters
While you are looking for an advice on how to make a poster presentation in PowerPoint, we want to switch your attention to more important matters. As a painter that never tries to cover all the empty spaces on the canvas, neither should you try to cover everything on the poster. The perfect proportion is said to be 50% of the text, 3-% of the visuals and 20% of the free space. This way your poster will not look messy and it will be easier for you to create a layout that is easy to read. Use subheading for each section, numbers, arrows or bullets to make the text as easy to navigate as possible.
Rule #8 Content Matters If It Is Short
Everything you put in your poster should serve the same purpose: deliver a certain message to the reader. The test should be formal yet easy to read. It should bear all the characteristics of the academic writing, such as clarity, precision and adherence to the word limit. The last is extremely important because you cannot add one more page to your poster, so depending on the poster size; we would recommend keeping the word limit within 300 to 800 words. Rembert that the label for you charts, legends, and descriptions for the image are included in that limit.
Keep in mind the graphs you use are meant to serve as a source of information, rather than a pretentious masterpiece. So do not spend too much time trying to create complex graphs with different shading.
In case you have a lot of information to go with your poster, you may consider a leaflet to include the follow-up reading and insert all those tables you could not fit into the poster.
Among other requirements for the poster presentation format, you need to keep in mind that:
your structure should be similar to the content of your research paper, however, you may leave your abstract out;
you have to include your name and status into the poster, but it may be helpful to include the name and logo of the institution you are presenting;
consider using a QR code that can be scanned with a cell phone to share your contact information.
Our features
300 words
Discount System
Vip Services
Free Revisions
(on demand)
Affiliate Program
Free plagiarism report (on demand)
Rule #9: Poster Should Resemble Their Maker
Similar to the belief that dogs often look like their master, your work should bear some resemblance to your character. Think of it not only as a boring piece of writing but rather as a way to express yourself.
Even more, if you can, ask to include your picture into the schedule of the leaflet they give out during the conferences. This way, people who are interested in your work will find yours in the photo.
If you were planning to use a PowerPoint poster template that might not be the best idea, as it will not match the content of your presentation and you will spend some time trying to fit the information .
Rule #10: Follow Up
One of the important aspects people rarely think about is the cooperation that can be developed after the poster is made. First, prepare for the presentation itself, study your research thoroughly and make sure you are ready to answer any questions. During the presentation, itself be open to the conversation, but never jump onto people who are not willing to communicate. What is more, it is considered rude to make people take the leaflets. Instead, ask for their interest in further reading.
Print handouts and several copies of the poster on the letter-size paper. This way if someone is genuinely interested, you may share a small copy and plan cooperation. You may even add a card with your contact information and ask for one in return.
Remember, that the visitors are more likely to remember you rather than your poster, but that does not mean they should not be able to review your work. If you have any contacts on hand, you can always write an e-mail sending the materials one has requested along with a thank-you note for their interest.
So, as you can see, a good presentation poster is similar to the work of art. It brings something we already know (you research paper), manipulates with the way facts are presented (your visuals) and leaves you wanting more (follow-up reading and cooperation). However, we would be lying if we told you that it is easy to do on your own. You have to have the certain level of technical skills and a lot of time for planning and all the works that need to be done. However, time is not something modern students have at their disposal. So if you are struggling with planning and are scared you may fail with an important presentation, PrimeEssay.org is here to offer you some professional assistance with presentation poster. If you place your order right now, you will be able to receive a perfectly designed poster within hours or days (depending on your deadline) first-time discount and round the clock customer support. Let a professional agency like PrimeEssay.org take care of your academic assignments!
Steps to Gain the Presentation Poster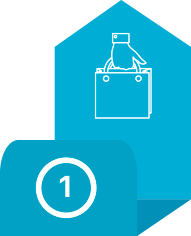 Fill out
the order form.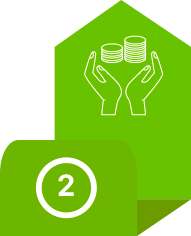 Make a payment
in a suitable way.
Communicate
with writer.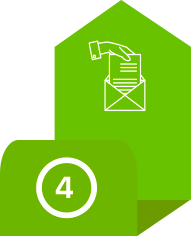 Get your presentation
poster completed.
Read more here: MS PowerPoint Presentations Presentation and Speech Writing