Creating Effective Posts on the Online Discussion Post Board
No matter whether you are taking your first online course or you have already attended some online classes, being knowledgeable about creating good discussion posts is very important.
It should be stated that a discussion board is used not only for checking course specifications, but also for making good friends with your classmates. Moreover, it is a place where you can learn more about your professor. A discussion board is also a great place to share some data or tips with other students. Therefore, if you want to impress those using a discussion board and complete your course successfully, you need to create stunning posts.
Follow the Tips Mentioned Below to Succeed in Posting Online Entries
Tip 1: Define the Objective of Discussion Posts
During classes, students and professors analyze different subjects. Online discussion boards can be compared to classes. A discussion board is your virtual classroom where its members also hold online discussions on various issues. You just need to use the keyboard to enter an online dialogue.
When making posts, you should use colloquial language. It is also worth answering the posts created by other users and make your own contributions to the discussion.
Tip 2: Brainstorm Ideas
Before creating posts, you have to be sure you are fully aware of the discussed matter. Your online entry should have a clear goal. Otherwise, it will not interest users.
Tip 3: Analyze Guidelines for Creating Posts
What is the question you need to give the answer to? After reading the query, make sure you do know what to write about. In some cases, you are to share your personal opinion about the issue, while in others the very discussion is an opportunity to learn more about the point you are not conversant with. A discussion board can be a place for interchanging interesting ideas about different subjects. Before writing your post, you should browse the entries relating to the topic which you have commented earlier. Thus, it will be easier for you to create an objective post.
Tip 4: Form Your Opinion about the Matter
What message do you want to convey to the members of the board, i.e. your classmates and professor? Post the entries directly related to the topic. Your ideas have to be supported with hard facts.
Tip 5: Collect Relevant Data
Each statement has to be backed up with compelling arguments. In order to show that your concept is valid, you can use the course material, academic works relating to the subject, etc. If you create a reasonable post, online users as well as your professor will see you have deep knowledge of the analyzed topic. By the way, when discussing a specific subject, it is better to write down the useful points so that you can address them later, if necessary.
Make the references properly. It does not matter whether it is a written paper or online discussion. You do need to mention those whose ideas you are referring to. Thus, you will not be accused of plagiarism. Remember to indicate the author of the source, its title and date, so that users can easily find the required information. Besides, references will help the participants of the discussion give proper responses to your queries.
Tip 6: Respond to the Query
Make sure your posts have a proper structure and format. Use bullet points and numbered lists. Divide the post into logical paragraphs. Pay attention to spelling.
If you do not know how to format your text by using online tools, you are free to use the text editor or the Word application. When the text is ready, you just need to copy it and paste into the discussion.
Stick to the guidelines on making online posts. The questions you are dealing with have to be answered in the right manner. If you are looking for the most suitable discussions to participate in, chose the ones that interest both you and your online classmates.
It should be mentioned that there are official rules for holding discussions on different subjects. You should check the introduction to the course you are taking or the syllabus to know how to create posts appropriately.
Publish meaningful entries. Note that it is not worth answering the posts by writing "I agree/disagree," or "Well said!" Short answers are considered inappropriate. When responding to a particular query, you need to give detailed information about the analyzed matter. Compare two answers: "I share Tom's opinion" and "I share Tom's opinion about this concept. To my mind, it can help examine the subject thoroughly." It is obvious that the second answer is better than the first.
Remember that you can disagree with the posts made by your classmates. Just mind to be polite and give proper explanations.
Make the discussion interesting. It is sometimes better to explain a particular issue by giving examples relating to real life than referring to complicated theories and notions. Being well aware of the matter is very important. However, one should be also able to apply the gained knowledge to true-to-life situations.
Tip 7: Publish the Entry on Time
Publishing your posts on time is a matter of great importance. Remember that professors always demand timely posting. Participating in online discussions is the same as attending classes.
Therefore, you need to complete your virtual projects according to the set deadline as well as those assigned during classes.
What to do if you need to contribute to a particular discussion by making a post and then answer several questions? Create the post first. Then, answer the required questions. Be sure your professor will admit you have started a great discussion. Need help with your discussion board post?
Online Discussion Board Post of Top Quality Only
When in need of help with a written assignment, perhaps buying online papers is the solution for you. However, one must choose the service provider with care. There are plenty of stories about students not receiving the papers on time and getting rehashed work. One should also pay attention to a company's credentials, there are plenty of false companies that simply run with your money and don't deliver the goods. And then, there are some companies that will resell your paper or place it on the Internet without your consent. These are all good reasons to be particular when choosing the provider for your online papers.
Steps to Gain the Discussion Post Board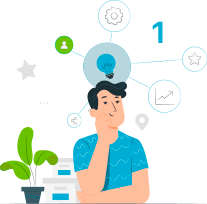 Fill out
the order form.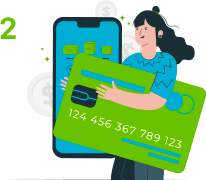 Make a payment
in a suitable way.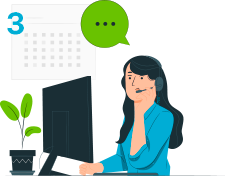 Communicate
with writer.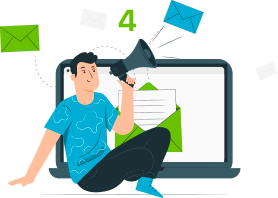 Get your discussion
board completed.
When buying online papers from our company, we guarantee customer satisfaction, offering a good and honest service. You can count on receiving your paper as per your instructions, on schedule and in all confidentiality. Also, you will not have the unpleasant surprise of seeing your paper on the net. This will not happen because each and every order is unique. The online papers you get from us are not redistributed somewhere else. The work we send you is yours to keep and use as you wish. You have full rights to your work.
If you need to get some online papers, then we can help. Students who hire our services are sure to obtain a passing grade on their assignments. We are committed to our student's academic success.
Our features
300 words
Discount System
Vip Services
Free Revisions
(on demand)
Affiliate Program
Free plagiarism report (on demand)
Besides offering an honest and dependable service, there are plenty of other reasons to obtain your online papers from our company. For example, we guarantee original copy, a passing grade and submit work on time, and all this at a very sensible price.
Do you have a paper to write? Set your mind at ease. We can help you with your assignment. Request your online papers today! You can easily place your order by going to our website and letting us know what you want and when you want it. Don't be late for your next assignment. Get in touch with us to get your online papers and relax.
Also, with our company, no need to worry about confidentiality issues. All personal information is kept confidential and will never be shared with others. No one will ever know you have requested our services unless you are the one to tell.
So, do you still have that paper to write? What are you waiting for, get in touch with us and receive your online papers in no time.
Read more here: Creating a Perfect Presentation Poster Buy PDF Poster Online