What is Dissertation Abstract and why Is It Written?
Considering the role of abstract in the paper, many experts call it one of the most vital parts of a dissertation. It is the first part of dissertation, which is placed at the beginning of the paper. It contains general information on the dissertation content and serves as a short guide to what is going to be discussed in the paper.
Abstract is used by writers as a summary of a dissertation. It describes the key moments, which will be discussed further with the aim of winning attention of the readers.
Abstract can be used in a paper in different ways. It can be presented as a standalone document. Sometimes, writers can present abstracts in bibliographic listings. In addition, they can be provided as exam announcements. If a reader is looking for some information in a database or library, in most cases the first thing they will do to understand whether the source appropriate or not will be abstract reading.
Abstract is not a simple introduction to the paper. Although it serves as a general outline of what is going to be presented, its function is much deeper. The aim of the abstract is to provide comprehensive, although brief, overview of the dissertation. It is a very useful part of writing as it helps readers understand whether to go on with reading the full text or not.
Structure of the Abstract Chapter
Abstract is a short chapter. Its length should be not more than 150 words for a paper of Master's level and no longer than 350 words for a dissertation.
Very often, writers are recommended to limit the word count to 300 words (one full double-spaced page), in order to make the chapter visually coherent.
General structure of the abstract should not differ from the structure of the dissertation itself. It should contain the same key elements.
Regardless of the number of chapters in the dissertation (for example, introduction, literature review, methodology and conclusion), make sure you briefly summarize each of them in the abstract.
Problems Statement/Research Question
Regardless of the fact that you use problem statement(s) or research question(s) in your paper all the time, they are very important elements for ensuring that your abstract is coherent and logical. Remember that all your paper should be based on the specific problem or question.
Make sure that problem statement or question should be provided at the beginning of the abstract.
The number of research questions that is considered usual for dissertations is normally limited to three. There are cases when you can use more than three of them, especially in complex research works. However, your task in such case is to divide them into primary and secondary, which are less significant.
Include Findings and Results of Dissertation in Abstract
Many writers tend to forget that abstract is not only about outlining what is going to be discussed in dissertation but also about the final results obtained during the research.
Abstract can be compared to thesis statement considering its function of telling readers about the main goal, as well as about the main outcomes of the research. Telling what you discovered is much more important than simply telling what you did. To make your statement stronger, you can also add some information on methods used to support your research.
Use the final part of your abstract to make a short summary of your dissertation results.
Our features
300 words
Discount System
Vip Services
Free Revisions
(on demand)
Affiliate Program
Free plagiarism report (on demand)
Original Dissertation Chapters Writing Help Service Online
If you are still looking for a reliable custom dissertation writing company, where you can buy original dissertation abstract, PrimeEssay.org is the perfect solution for each of you. We are ready to satisfy all your academic demands. PrimeEssay.org has created a perfect team of professional writers who are waiting for your assignments online. We do not care about the task and guidelines. Our skillful writers will manage any complicated personal dissertation abstract in the shortest terms.
PrimeEssay.org is the multinational custom dissertation writing company that has gained a great reputation among its permanent clientele. We provide any student with high quality and original essays, term papers, and book reports online at a cheap price. Do not hesitate and waste your time and efforts! Visit us online, and buy dissertation abstract written from scratch by our experts. Our best team is ready to complete the perfect and ingenious abstract especially for you. Here, at our website, you will find an original high school/university/college custom papers, term papers, research papers, dissertation chapters, reports, and reviews, etc.
Steps to Gain
the Abstract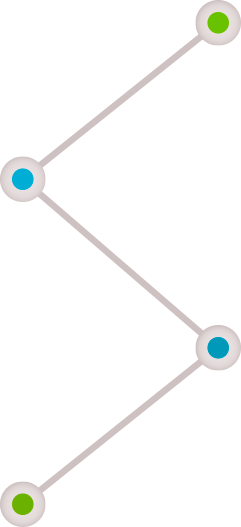 Fill out
the order form.

Make a payment
in a suitable way.

Communicate
with writer.

Get your abstract
completed.
The Premium Quality of Our Service
PrimeEssay.org is the best custom dissertation chapters writing company on the modern market, which guarantees to offer a high quality original chapters completed precisely following any academic requirements. We do not want any customer to pay a fortune because we comprehend their financial positions. Order a dissertation abstract at PrimeEssay.org, and you will never regret it. We want you succeed in an educational career and always get a positive feedback from the tutors. Our high quality original custom chapter writing is created by the experienced writers who have graduated from the best university and colleges and hold Master's, Bachelor's, and PhD degrees. Buy an original dissertation abstract at PrimeEssay.org, and get the highest and positive grades.
Nowadays, it has become a great challenge for the modern students to get original papers from the websites since there are a lot of doubtful writing companies online. They claim to provide any student with authentic custom abstracts, but often do not make it. The majority of online writing companies used to deliver plagiarized essays, creating big problems for the undergraduates who have to represent a paper to the professors. Consequently, students become disappointed. Before cooperating with a custom writing company, you should be confident of their reliable service, strong policy, responsibility and high quality writing standards. You should be completely aware of all the products they offer. Thus, PrimeEssay.org produces original dissertation chapters, term papers, book reviews, and research papers completed exclusively. Remember, we never deliver plagiarized papers since we care about our reputation and permanent clientele.
If you are still hesitating of where to buy an original dissertation abstract, our online service is available for you 24/7. We are inviting you to visit our website and learn about our policy. Moreover, there is a great variety of original research papers, term papers, and essays PrimeEssay.org wants to provide you with. Remember, our specialists work with all the academic formats; moreover, they will complete your original abstract following all the necessary guidelines. Everyone can get original high school essays, original thesis papers, original college papers, original university essays, and any original academic paper through the original custom writing service at PrimeEssay.org. You no longer need to search for another custom dissertation writing company. PrimeEssay.org is here to assist you and satisfy all the necessary requirements. No one will be disappointed of our cooperation.
PrimeEssay.org is definitely the most trustworthy writing company that guarantees to provide you with authentic, unique and original custom dissertations. Right now, you can place an order at PrimeEssay.org, and we guarantee to deliver you an original paper at an affordable price completed exclusively for you. Our company is the best original custom writing company that you can always trust. Our experienced team of professional writers is waiting for your assignment. Do not hesitate and waste your precious time! You know that the process of writing a perfect essay demands efforts and patience. Trust PrimeEssay.org in completing your dissertation abstract and you will never regret it!
You may find these useful:
Introduction Chapter for Dissertation Dissertation Discussion Help Results Chapter for Dissertation Dissertation Conclusion Writing Example of Dissertation Hypothesis